Bicycle Patrol Unit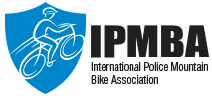 What has two wheels, certified training, and a proactive attitude? If you guessed a Vermillion Bicycle Officer, you'd be correct! The VPD Bicycle Patrol maintains multiple IPMBA (International Police Mountain Bike Association) officers, each of whom has completed a minimum of forty hours of training specific to police cycling. IPMBA bicycle officers combine emergency vehicle operations, tactics, night operations, bike maintenance, and patrol procedures. The VPD bicycle officers have learned to ride like a pro, ride off-road, ride up and down stairs, and even how to fall as safely as possible!

Where might you see a VPD Bicycle Officer?
Dakota Days! VPD bicycle officers saturate alleys, respond to calls for service, and have many self initiated contacts with individuals. VPD Bicycle Officers also assist with crowd control during the D-Days parade. If anyone knows how to dress with layers, it's a VPD bicycle officer!
Areas where there have been repeated reports of vandalism, vehicle burglary, and other suspicious activity. VPD bicycle officers have an advantage of being less visible if necessary, to patrol these areas of concern in attempt to locate possible suspects.
In a patrol car! VPD bicycle officers are certified law enforcement officers that you'll see in a patrol car, in a regular uniform, most days of the year.
On the roadway! VPD bicycle officers practice vehicular cycling, which means they ride in a manner that is in accordance with the principles for driving in traffic.
At the Bike Rodeo! VPD bicycle officers assist with the bicycle course in the Bike Rodeo annually.
Learn more about IPMBA Training here.