911 Communications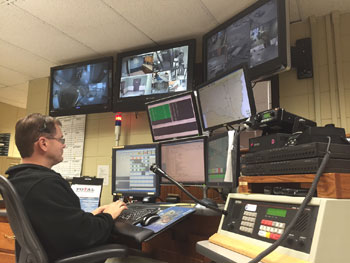 The Vermillion Police Department is dispatched by the Clay Area Emergency Services Communication Center (CAESCC), which was established by an amendment to the Vermillion/Clay County Joint Powers Agreement. The Communication Center is the Public Safety answering point (PSAP) for all 9-1-1 calls originating within the borders of Clay County, as well as many coming from outlying counties via cellular phone. The CAESCC dispatches for law enforcement, fire and emergency medical services within Clay County.
The Communication Center Director and eight full-time 9-1-1 Telecommunicators staff the Communication Center. All personnel have been certified as 9-1-1 Telecommunicators by the State of South Dakota after receiving over 100 hours of training in Pierre, SD. Additionally, all staff participate in an in-house field training program which is a minimum of twelve weeks in length.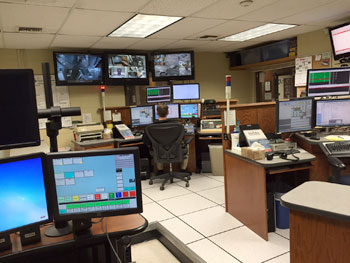 In addition to handling emergency situations throughout Clay County, the Telecommunicators process and dispatch non-emergency calls for the Vermillion Police Department, the Clay County Sheriff's Office, the South Dakota Highway Patrol, the South Dakota Department of Game, Fish & Parks and Clay County Emergency Management. Telecommunicators assist local law enforcement agencies via the South Dakota Teletype System. This system allows the operators to access criminal records, driving records, want and warrant records, vehicle registration and records of the National Crime Information Center (NCIC). The Telecommunicators also communicate with city employees via radio and handle after hours calls for the City of Vermillion (i.e. utilities and miscellaneous after hours calls).